Ava was surrendered to a neighboring county animal control because her family was moving. The owner said she was 16 and they'd had her since she was a puppy. We saw pictures of this poor senior and knew we had to help her. Fortunately, the Animal Care Center Manager was willing to transfer her to Tehama.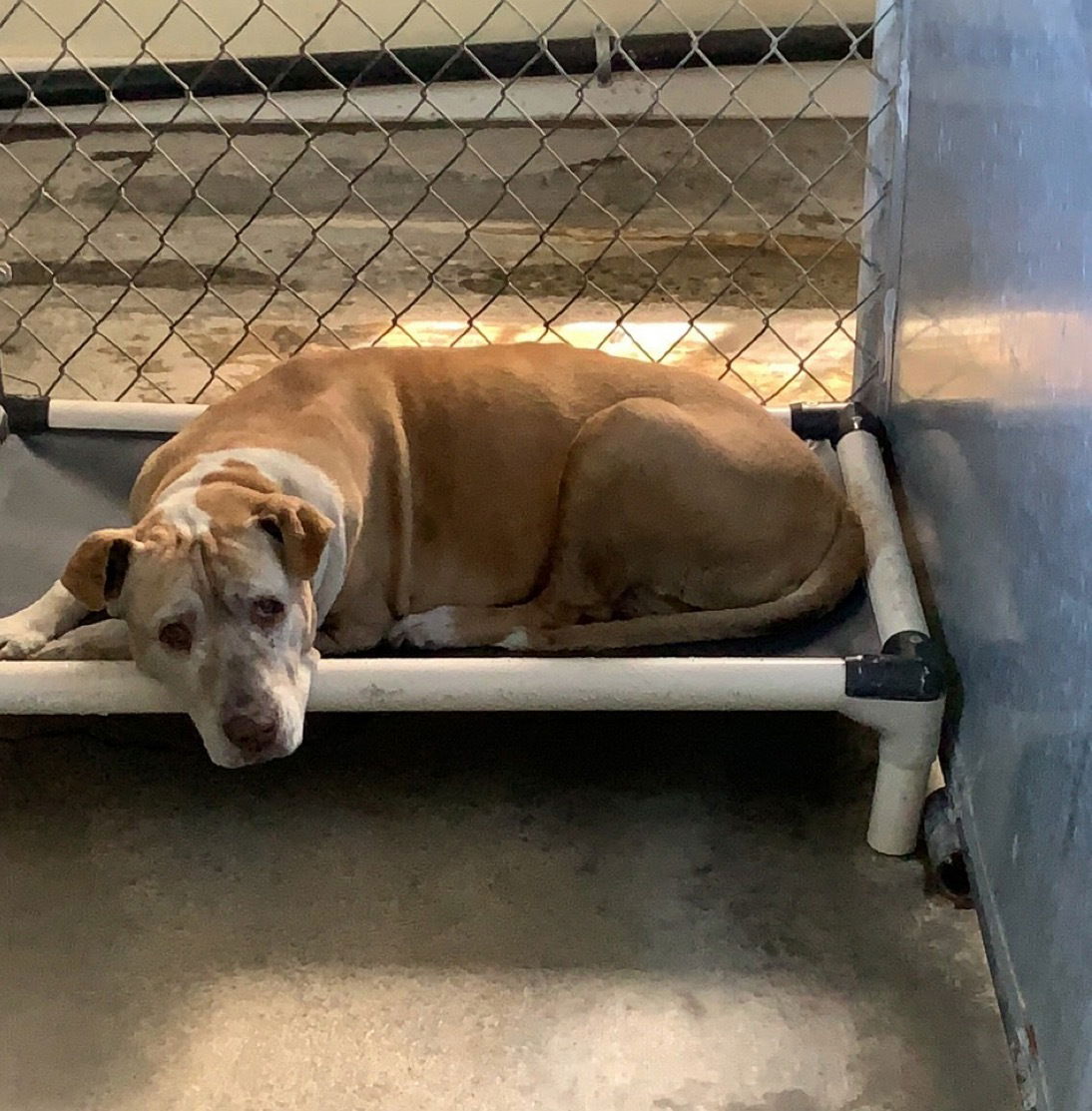 Colleen drove straight to their facility after work and picked her up! We weren't sure what her quality of life was, but we knew she was at risk for euthanasia in that facility. If nothing else, she would be surrounded by love in her final days.
It turned out Ava was full of spunk for a dog her age. She was a little stiff and slow moving but she was so happy to be back in a home. The next day she was fully vetted and determined to be closer to 12 years old. After a couple of weeks with Colleen, we decided to post her as adoptable and see what happened.
We were a little surprised when we had interest in her fairly quickly, considering her age. A lovely family wanted to meet her, even though they had recently lost their senior. As they said, after seeing her pictures a few times she was just speaking to them.
We have received a few updates on Ava and we are happy to say she is thriving with her new family. We are so grateful for people willing to open their hearts and homes to seniors.