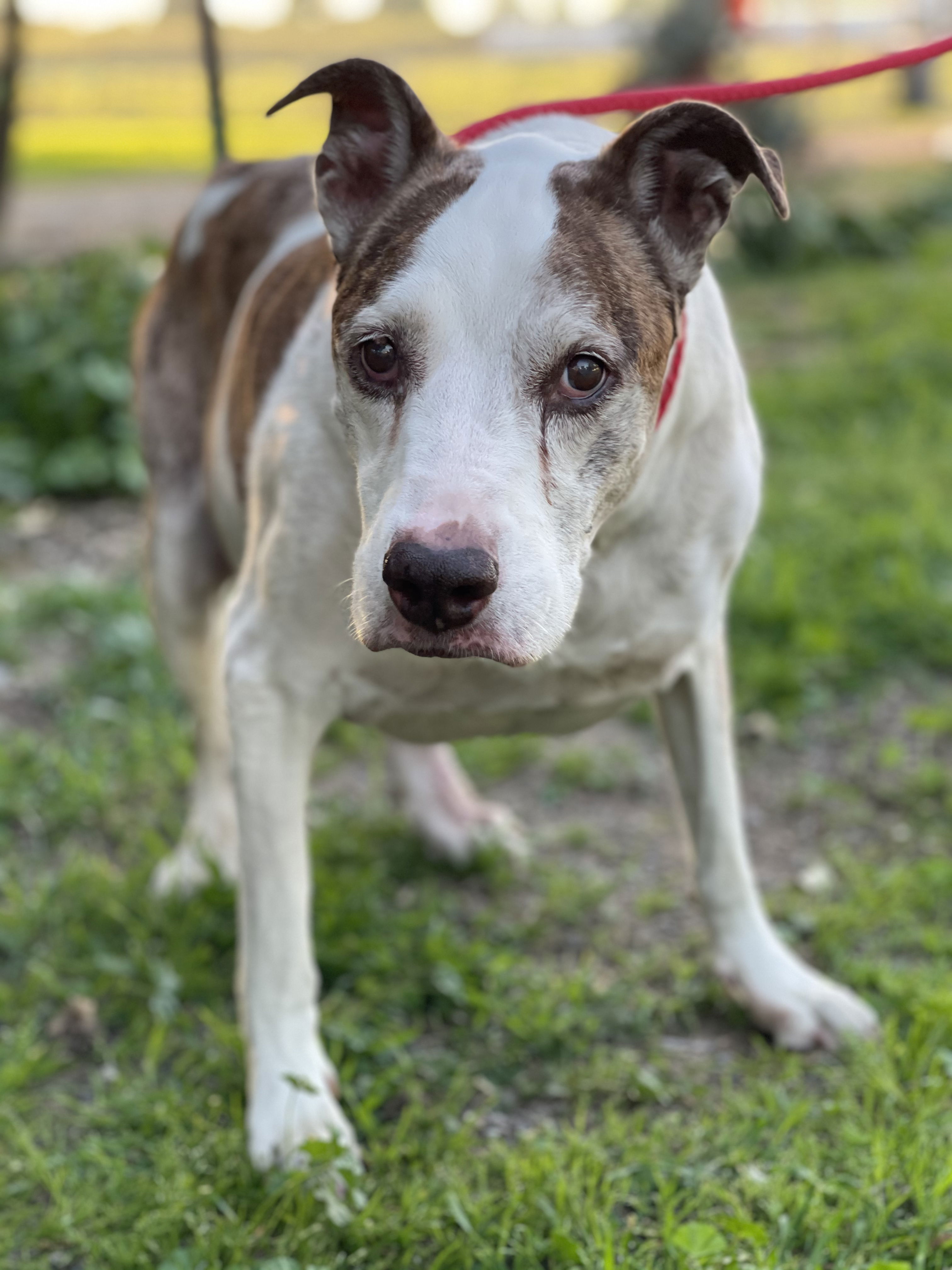 Rambo is one of our favorite success stories! He ended up at Tehama County Animal Care Center in need of some medical attention. He was microchipped so the shelter got to work trying to locate his owner. They didn't know how old he was but it was clear he was a super senior who wasn't used to the shelter environment. He went to foster with Nichole while the Animal Care Center Manager worked on tracking down his owner.
After a lot of phone calls they discovered his elderly owner's family said they were taking him to be euthanized and dumped him in our county. A few phone calls later they made contact with Rambo's owner's neighbor, who had been checking in on him. His owner was so distraught and had been visiting with the neighbor, crying over the loss of his dog.
The neighbor decided to surprise her neighbor by making the trip down to pick up Rambo. We wish we could have seen that reunion!
We happily used a portion of tips we received during the 2021 Red Bluff Round Up to cover Rambo's medical bills so that he could go home at no cost to his owner.